Welcome to Wally
Wally is a digital backup of your physical wallet. Put your cards into Wally to keep them safe and available at all times.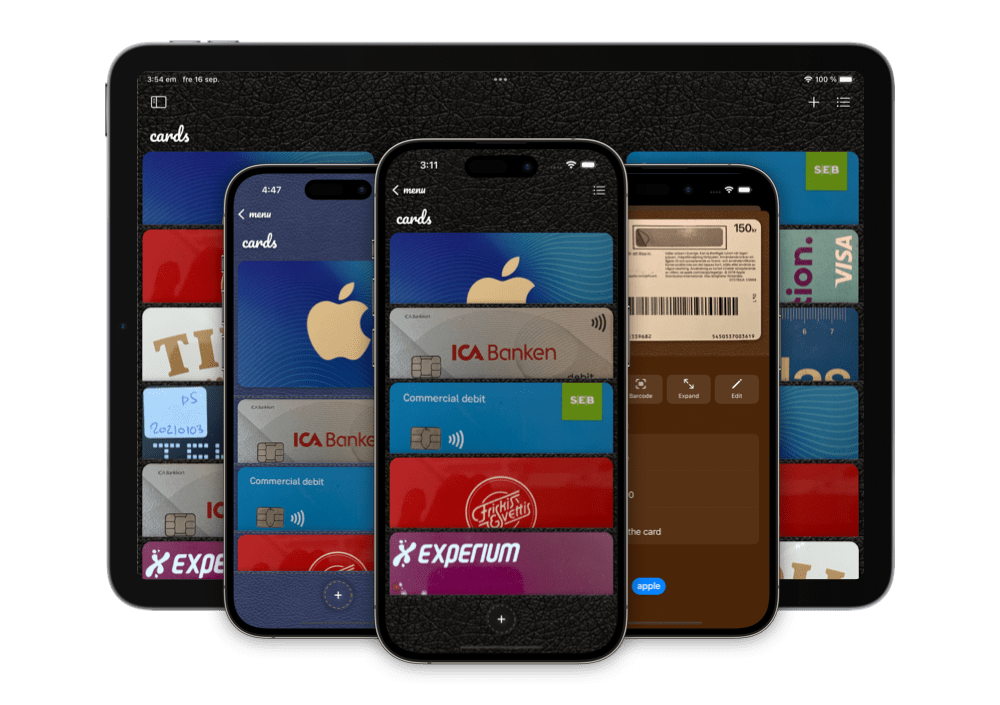 Wally protects your cards with biometric authentication and can generate QR codes and barcodes for your cards.
Latest news
Wally 4.4 will soon be out with new machine-learning features, as well as two new denim skins! Say hi to Diesel and Stonewashed!
Wally 4.4 will use machine-learning to recognize text in your images. This will make it a lot easier for you to add information to your things.